Unleash the Power of Data
Succeed with Power BI
Get the full benefits of the Power BI tool and Microsoft platform and build an analytics strategy that delivers business value. We can provide the support you need to create well-designed interactive analytics, optimal data models and gain meaningful insights that drive performance.
Design live dashboards

Deliver predictive modeling and reporting

Access cloud-based data

Get actionable insights

Get the skills you need
Power BI Products
If you are interested in learning more about tableau you can download the free trial here and we'd be happy to walk you through the product features. We can help you connect to some of your data and see how easy it is to get started with Tableau.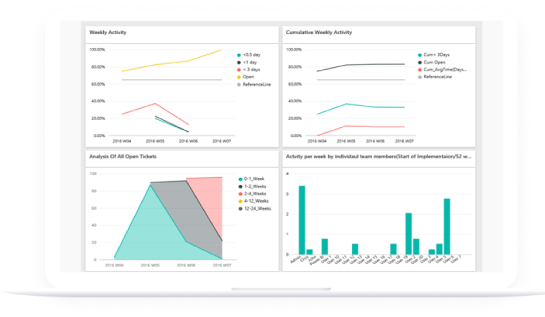 Power BI Desktop
Power BI Desktop allows users to connect to multiple data sources and transform them into advanced data models. It provides visualisation capabilities for creating reports, spotting trends and much more. These data visuals and business insights can also be shared between Power BI users within an organisation to prompt action.
Power BI Pro
Power BI Pro is the version of Power BI which allows visuals to be embedded into your apps. Pro also allows users to publish their work to shared workspaces or embedded in external apps. Complete access requires individual licences.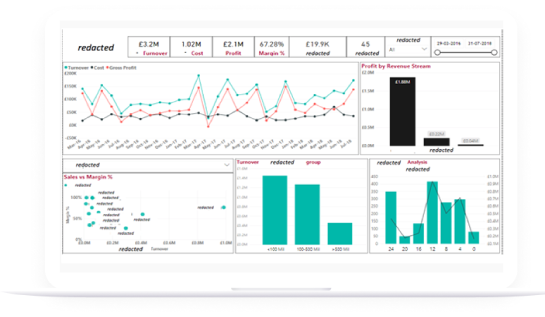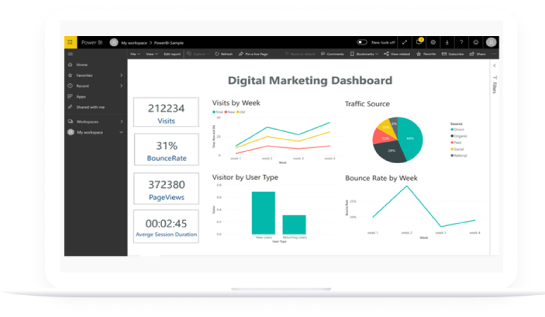 Power BI Premium
Power BI Premium is an enterprise BI platform which allows enhanced connectivity. Premium provides licence flexibility based on the capacity and data volume for delivering better performance. You can use your own dedicated server and hardware.